Christmas Party Nights 2019!
Join us for a fantastically festive evening at one of our legendary Christmas Party Nights! Enjoy a 3 course festive meal and the best in live entertainment. Book early to avoid disappointment!
3 Courses – £30 per person. To book a £10 non refundable deposit is required. Please email us for a booking form.
Christmas Party Nights any Friday or Saturday from Saturday 23rd November to Saturday 21st December. Sunday 22nd December – Sharing platters by pre-order only (Meat or Cheese option, no Christmas menu on this date). Booking terms & conditions apply for all group bookings. 
Enquiries and bookings,  call: 02392 295 195 or email: thejollysailorsouthsea@gmail.com
­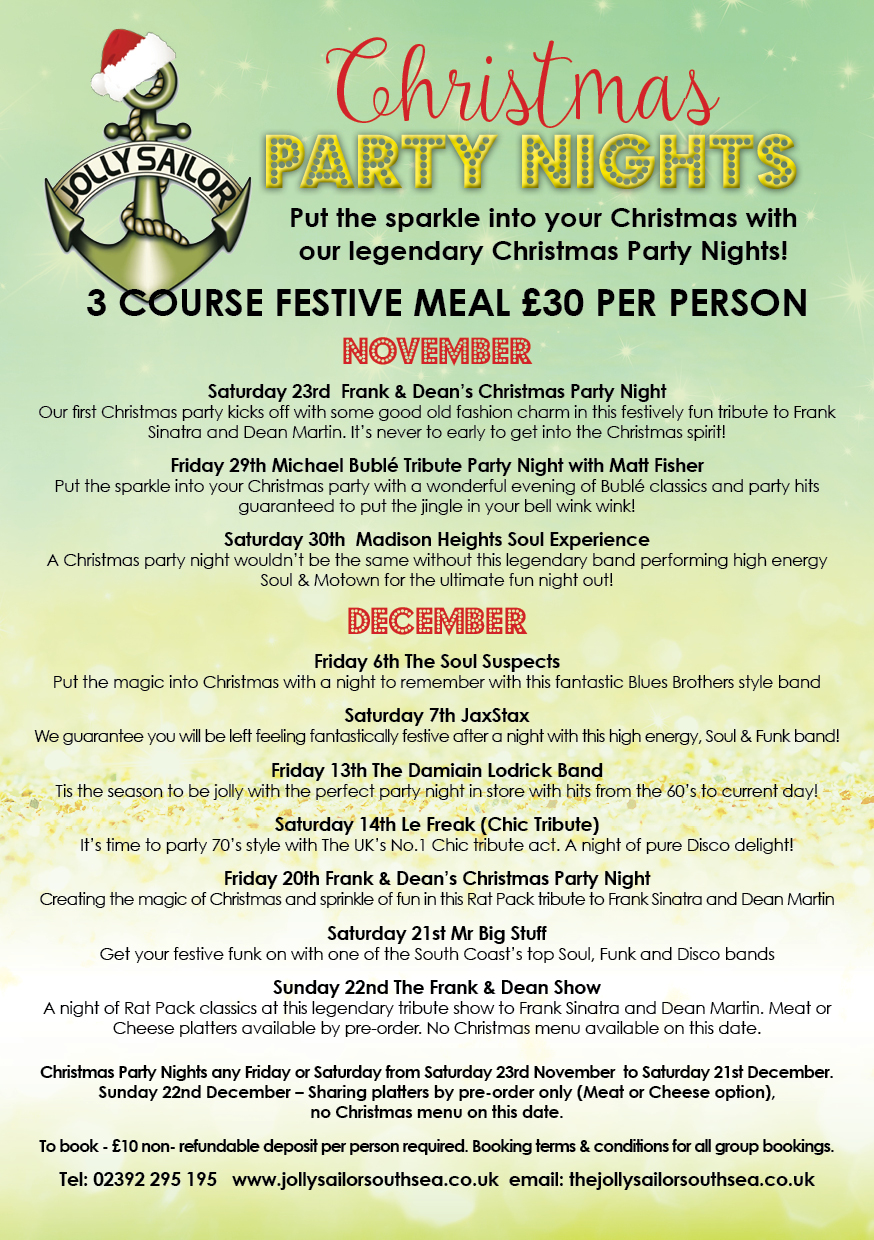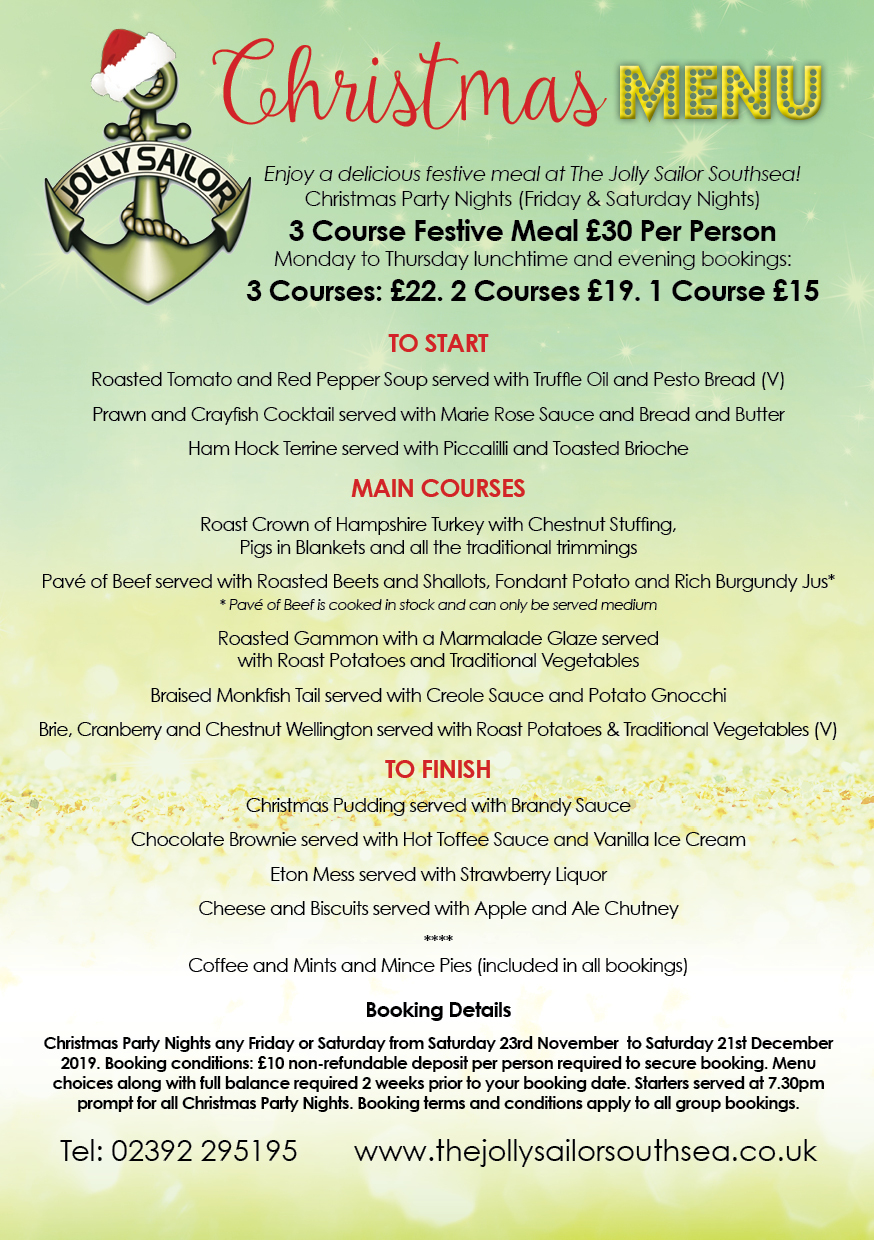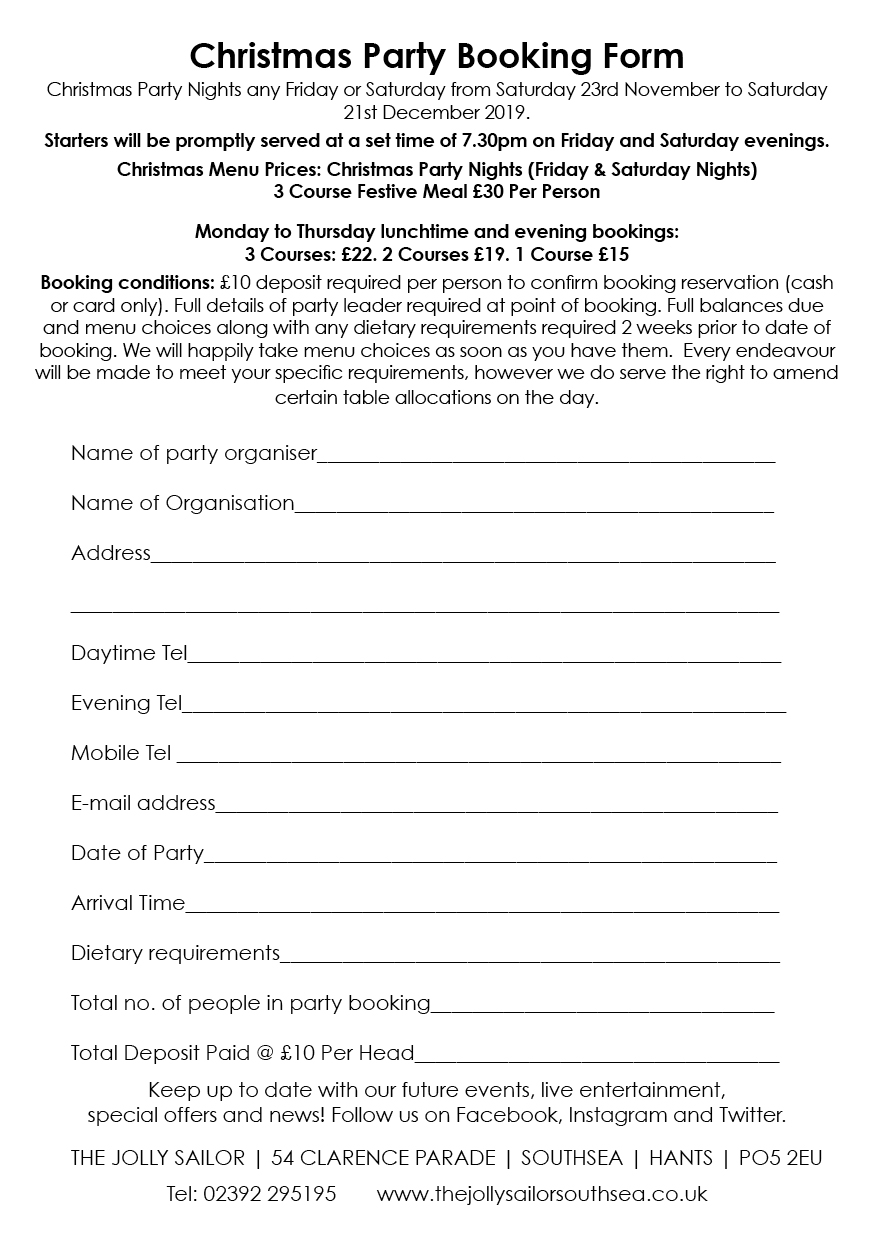 Follow us to keep up to date with what's on at The Jolly Sailor!